WHAT: Redistricting & what it might mean to D10 & you
WHEN: Tuesday, February 1st, 6:30 – 7:30pm
WHERE: Zoom
The recent census counted San Francisco's population at 874,993. The map below indicates how much each district has grown or shrunk in the past decade. To divide the districts evenly by population, the Redistricting Task Force aims for 79,545 people in each of the 11 districts. District 10, at 86,323, is too big. What will they do to us?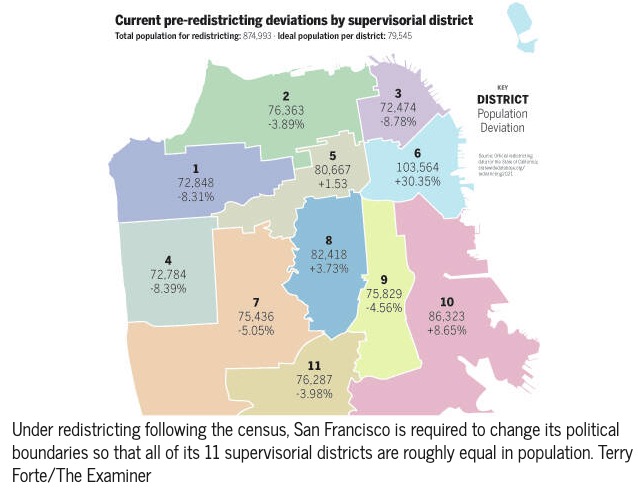 According to PHDC board member and Boosters president J.R. Eppler, "With a District 10 community meeting scheduled for February 4, it's time for our feedback to be heard… Ensure that outsiders do not dictate our community to us." J.R. will explain more at the meeting: how you can participate, and why it matters.