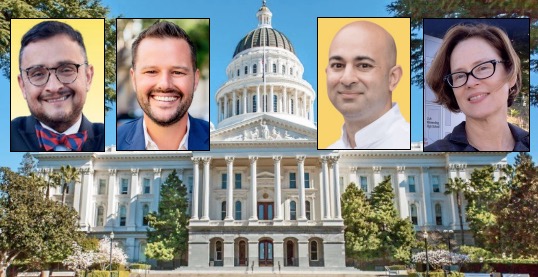 Meet, compare & contrast the four candidates running for California State Assembly in the Feb. 15th Special Election: David Campos, Matt Haney, Bilal Mahmood, Thea Selby. Check out their websites by clicking on their names. Moderator will be acclaimed journalist Joe Eskenazi, currently with Mission Local.
Cosponsored by Potrero Boosters, Potrero Dogpatch Merchants Association and Dogpatch Neighborhood Association. In the interest of health and science, we have decided to revert to zoom – but the show will go on!
Endorsement vote update: No single candidate garnered the requisite 60% of votes cast, so right now our position is No position. However, we may extend the voting deadline so more members can participate and increase the chance of the club reaching an endorsement.
In case you missed the forum, here's a link to the recording.