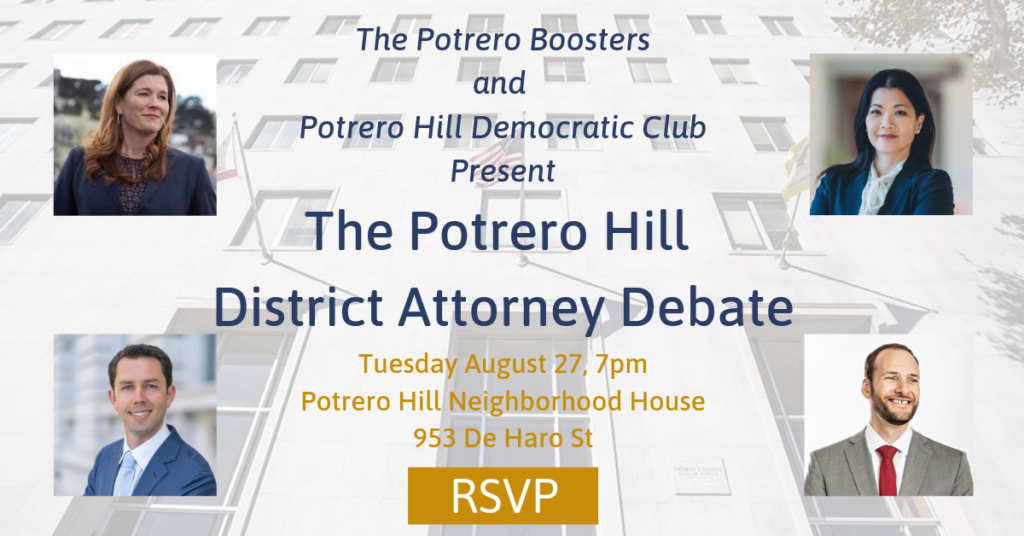 We'll be switching up our normal August meeting schedule to co-sponsor the Potrero Hill District Attorney Debate with the Potrero Boosters at the Potrero Hill Neighborhood House.

All four District Attorney candidates have confirmed attendance, and provided answers to our questionnaire.
Read their answers to our District Attorney questionnaire to prepare to ask our candidates great questions!
WHEN: Tuesday, August 27, 7:00 pm – 9:00 pm
WHERE: Potrero Hill Neighborhood House, 953 DeHaro St.
Sponsored by: