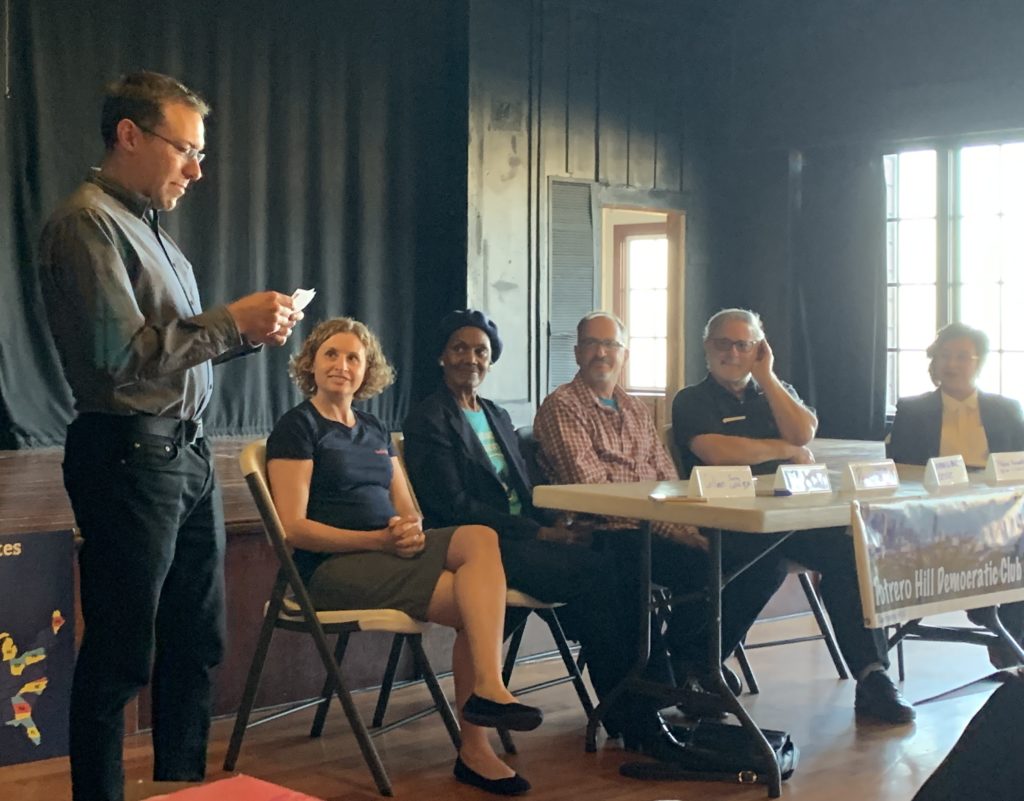 Thank you to everyone who attended and especially to our panelists!
As we discussed, there is A LOT to do before 2020 in order to take back our country, and we need every one of you to get involved.

Work on local issues in San Francisco
Get involved with the Potrero Hill Democratic Club and the SF Democratic PartyWe've got a small team and need more volunteers to have a bigger impact on Potrero Hill. You can help plan panel discussions, organize local political engagement and more. Contact us at [email protected].
Join the mailing list of the San Francisco Democratic Party to stay up-to-date on its latest activities. Join here: http://www.sfdemocrats.org/

Work on non-partisan issues
ACLU San Francisco: ACLU San Francisco works on local non-partisan issues. They have phone banks coming up to call decision-makers about AB392, a bill about updating police use of force standards. Check out their upcoming phone banks or learn more about getting involved in the local ACLU chapter.

Work on national/state partisan issues and campaigns
As mentioned on the panel, Swing Left San Francisco, Sister District San Francisco, and Indivisible SF actively collaborate (along with the SF Dem Party) on actions and engagement.

Indivisible SF: Check out Indivisible SF if you'd like to work to hold existing elected officials accountable for their actions. Learn more on their website.

Swing Left San Francisco: Swing Left San Francisco focuses on national level races (Congress, Senate, etc) that can be flipped red to blue in California and across the country. Sign up to receive Swing Left's awesome weekly newsletter here to keep up to date on their activities. Upcoming events are listed on its Facebook page.

Sister District: Sister District San Francisco focuses on electing Democratic state legislatures across the country in "last chance" races which will determine the voting maps for years to come due to the Census. The SoMa/Mission Bay/Potrero Hill Sister District neighborhood group meets next on June 20. Learn more here.