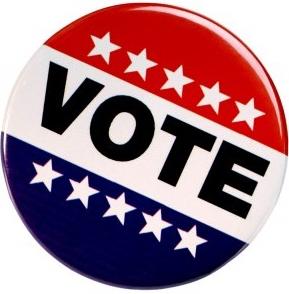 First, a bit of Club biz: We'll consider an amendment to our bylaws (introduced in March) to consider the possibility of a ranked-choice endorsement for ranked-choice elections, repeating the ranked-choice process of vote-counting after (and only if) a first choice has been determined.
Then we'll hear from representatives for and against local ballot measures, and PHDC board members with brief overviews of state ballot measures. (We are not inviting mayor candidates to this meeting, since we already heard a lot from them at our widely praised debate in February – see the video below!)
On Tuesday's ballot (click the links for more info):
Mayor: Angela Alioto, Michelle Bravo, London Breed, Jane Kim, Mark Leno, Amy Farah Weiss, Ellen Lee Zhou
Proposition 68 (Parks, Environment, Water Bond)
Proposition 69 (Transportation Taxes & Fees Lockbox)
Proposition 70 (Vote Requirement for Cap-and-Trade)
Proposition 71 (Effective Date of Ballot Measures)
Proposition 72 (Rainwater Systems Tax Exclusion)
Regional Measure 3 (Bay Area Toll)
Proposition A (Public Utilities Bond)
Proposition B (Commissioners not Running for Office)
Proposition C (Tax for Childcare & Education)
Proposition D (Tax for Housing & Services)
Proposition E (Banning Flavored Tobacco)
Proposition F (Representation for Evictions)
Proposition G (Tax for SFUSD)
Proposition H (SFPD Use of Tasers)
Proposition I (Relocation of Sports Teams)
We also list No Endorsement as a choice on the ballot for candidate races, and 'Why is This on the Ballot?' as a choice on the ballot for propositions.
WHEN: Tuesday, April 3, 7pm
WHERE: Potrero Hill Neighborhood House, 953 De Haro St @ Southern Hts