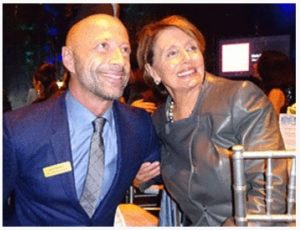 Dan Bernal, Congressional Minority Leader Nancy Pelosi's SF Chief of Staff, will discuss and answer your questions about the insanity of the past year on Capitol Hill.
Closer to home, familiar ally Jon Golinger will discuss and read from his new book: Saving San Francisco's Heart: How to win elections, reclaim our city, and keep SF a special place.
Also: PHDC's Executive Committee voted to support the San Francisco Living Wage Coalition's efforts to win pay increases for 25,000 low-wage workers in San Francisco, and will bring it to the membership for ratification.
WHEN: Tuesday, November 7, 7pm
WHERE: Potrero Hill Neighborhood House, 953 De Haro @ Southern Hts