Fantastic panel, thought-provoking discussion. See some photos on our Facebook page.  Below are bios of the panel, which include contact info for organizations they are affiliated with. At the bottom of this post,please find links to further reading, recommended by participants.
RHEEMA CALLOWAY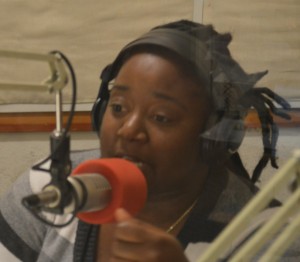 San Francisco-born, raised in the Ingleside district and Bayview/Hunters Point, Rheema is Black Priorities Project Organizer for Causa Justa::Just Cause. She began advocating for her community at age 13, working as a sexual awareness advocate, and while still a teen led the Bayview nonviolence-promoting dance team Supasickwidit. Rheema was then honored by then-Mayor Gavin Newsom with the "Delivering the Message" Award. While earning her BBA in Management at Texas Southern University, Rheema founded the California Club to ensure that CA students, the largest recruited community on campus, received benefits and support equal to those of in-state students. Her personal experiences and education have strengthened her commitment to educate community members as well as to address social and economic issues. Rheema is the co-founder of the women's empowerment clothing line Supreme Queen SF as well as the women's support group Conscious Queens. In the future Rheema sees herself running her own non-profit.

STEVON COOK
Stevon Cook is a 3rd generation San Franciscan and graduate of Thurgood Marshall High School in Bayview Hunters point. After graduating from Williams College, Stevon returned to San Francisco to join the Mayor's City Hall Fellows program. He has spent his career focused on education equity and policy issues. Today, Stevon is the CEO of Mission Bit, an education nonprofit that uses computer science courses as a way to empower high school youth that attend public schools and create jobs for San Franciscans most affected by income inequality. Stevon serves on the board of directors for San Francisco Achievers and writes for the Huffington Post.
JOE MARSHALL
Dr. Joseph E. Marshall, Jr. is an author, lecturer, radio talk show host, community activist, and a member of the San Francisco Police Commission. He is the founder of Alive & Free (originally Omega Boys Club), an international violence prevention organization headquartered in Dogpatch. Alive & Free has transformed the lives of more than 10,000 young people and produced 200 college graduates, all supported by the organization's scholarship fund. Another 52 members are currently enrolled in college, and nearly 50 have gone on to earn graduate degrees. Dr. Marshall is the host of the violence prevention radio talk show "Street Soldiers," and the subject of the PBS documentary of the same name. He authored the 1996 best-selling book, Street Soldier: One Man's Struggle to Save a Generation, One Life at a Time. Dr. Marshall's innovation has earned him the MacArthur Genius Award, the Children's Defense Fund Leadership Award, the Essence Award, and the Use Your Life Award from Oprah Winfrey.

THEA MATTHEWS
Thea Matthews is a 2nd generation San Francisco native who recently graduated from City College of San Francisco and will be attending UC Berkeley in the fall. She is a poet, student, activist, and an artivist curator. She helped lead the revival of CCSF's Black Student Union and has actively participated in the Black Lives Matter movement. She helped organize political demonstrations, such as Millions March SF, Queers come out for #Black Lives Matter, the SF Black Lives Matter Community Building Symposium, and currently is curating a literary event honoring Black Lives and the social climate today. She continuously strives for ways to individually and collectively heal from the historical, as well as intergenerational, trauma oppressed communities have been inflicted with.
VANESSA MOSES
Vanessa's East Coast roots involved several years of leadership development and anti-oppression work with youth in Philadelphia. Once in the Bay Area, she became active with several community and political organizations, including as staff for Bay Area Police Watch, a project of the Ella Baker Center for Human Rights, and as a collective member with the Center for Political Education. She received a bachelors degree from the University of Pennsylvania, and was later trained as an organizer at the National School for Strategic Organizing with the Labor/Community Strategy Center and Bus Riders Union in Los Angeles. Both before & during her current work as Program Co-Director of Causa Justa::Just Cause, Vanessa also worked for 8 years with generationFIVE to help build and evolve transformative justice practices and collaboratives. Vanessa and Rheema both are members of the Black Friday 14, arrested when they led a group to shut down West Oakland BART, and urge you to sign the petition to drop charges against them.
MAXINE ANDERSON (Moderator)
Maxine was born and raised in Chicago, Illinois, and earned a BA in History from the University of Illinois, Champaign/Urbana. After graduation she worked in the insurance industry in the Chicago area before transferring to San Francisco. She continued to work in the industry until she had the opportunity to help develop and manage the claims function in the City Attorney's Office of the City of Oakland. She then worked for the City of San Francisco in the City Attorney's Office, a job from which she has recently retired. Maxine became actively involved with the League of Women Voters in 2003, setting up candidate forums and being a speaker with the League's Speakers Bureau; she now serves as Advocacy Co-Chair. She also participated in the creation of another nonpartisan organization, San Francisco for Democracy, where she has been a longtime board member.
WHEN: Tuesday, July 7, at 7pm
WHERE: Potrero Hill Neighborhood House, 953 De Haro St @ Southern Hts
References, for further reading after the Black Lives Matter discussion
1. The New Jim Crow: Mass Incarceration in the Age of Colorblindness, by Michelle Alexander.
2. Slavery by Another Name: The Re-Enslavement of Black People in America from the Civil War to World War II, by Douglas A. Blackmon.
3. "San Francisco Justice Reinvestment Initiative:Â  Racial & Ethnic Disparities Analysis for the Reentry Council." Â  W. Haywood Burns Institute for Juvenile Justice, Fairness & Equity.
4. "Deadly Force: Police use of Lethal Force in the United States," Amnesty International report
5. "The Counted," people killed by police in the U.S. this year, compiled by The Guardian.