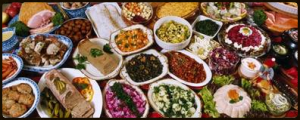 Sue Vaughan spoke in opposition to AB 61, introduced in the State Assembly by Travis Allen, R-Huntington Beach, which would grant legal authority to local transit agencies to allow private shuttles to use public bus stops. Here's an SF Examiner article about AB 61. The Club voted to send a letter of opposition to the members of the Assembly Transportation Committee, as well as our legislators. The Transportation Committee hearing in Sacramento is Monday, April 27.
Sue Vaughan also asked for support of SB 47 (Jerry Hill, D-San Mateo), a bill that would enact a 2-year moratorium on tire-crumb artificial turf to allow further study. Members passed a resolution of support, which was then sent to Senator Hill. SB 47 goes before the Senate Appropriations Committee Monday, April 13.
Sue Hestor discussed the questionable actions of the ever-expanding entity known as the Academy of Art University. Read an article about it in the SF Business Times: "After years of flouting city rules…" Members signed up to attend the hearing for the draft EIR next Thursday, April 16.  The Planning Commission meeting starts at noonin Room 400 of City Hall, and this is first on the agenda after staff reports.
Tom Gallagher presented a resolution against further U.S. aggression in or over Iraq. Read the resolution here. After a a debate with a club member and a discussion, the motion to pass the resolution was tabled.
PHDC held a special election to fill a new position; Audrey Cortes was elected as the fourth Officer-At-Large on the Executive Committee.

Members passed a 3-part amendment to the Bylaws.
WHEN: Tuesday, April 7th at 7pm
WHERE: Potrero Hill Neighborhood House, 953 De Haro St @ Southern Heights