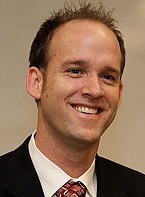 PHDC is happy to join Noe Valley Democratic Club* to present a recap of the November 4th election this Thursday by Dr. Corey Cook, Director of the Leo T. McCarthy Center for Public Service and the Common Good at the University of San Francisco, where he teaches courses in American Politics. He is frequently quoted on NPR and CBS Channel 5, and in the SF Chronicle.
The speaker's comments will begin at 7:30. There is much material to cover, so please arrive promptly at 7:15 pm to sign in and grab a snack. There will be 40-45 minutes reserved for Q&A.
*Also co-sponsored by San Francisco for Democracy and Progressive Democrats of America SF.
What:Â Â Â Â Â  Election recap with Dr. Corey Cook
When:Â Â Â Â  Thursday, November 20, 7:15pm
Where:Â Â Â  James Lick Middle School, 1220 Noe St – not St Phillips as originally publicized